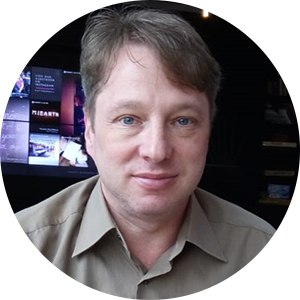 Chief Technology Officer, MSc
Pavel Kazhdan serves as the Chief Technology Officer at Formulex Pharma Innovations. With his extensive experience and expertise, Pavel plays a crucial role in managing the product development department and overseeing various technical aspects of the company's operations.
In his role, Pavel is responsible for initiating, approving, and implementing production operation instructions, ensuring adherence to quality standards and regulatory requirements. He also oversees the process validation and equipment calibration procedures, ensuring the efficient and reliable production of pharmaceutical products.
Prior to joining Formulex, Pavel served at Solubest Ltd. as the Chief Technologist and Production Manager. He has also worked for Licored Pharma and Nesher Solution (KV Pharma division), accumulating nearly 20 years of experience in the pharmaceutical industry and GMP production of small clinical batches.
Pavel is widely recognized as a leading expert in the formulation development of solid dosage forms. He possesses extensive knowledge in various techniques such as fluid bed encapsulation, wet and dry granulation, spray and freeze drying, tablets compression, capsules, and film preparations. His expertise in these areas enables him to contribute to the development of innovative and effective pharmaceutical formulations.
Moreover, Pavel has co-invented intellectual properties related to Omexa, Brain Delivery by Inhalation, and Combinations. These inventions showcase his dedication to advancing drug delivery technologies and improving patient outcomes.
Pavel holds a Master of Science degree in Food Technology from Kiev Technological University. His educational background and practical experience provide him with a strong foundation in the technical aspects of pharmaceutical production.
With Pavel's leadership and expertise, Formulex Pharma Innovations is well-positioned to drive innovation, optimize production processes, and deliver high-quality pharmaceutical products to meet the needs of patients and healthcare providers.